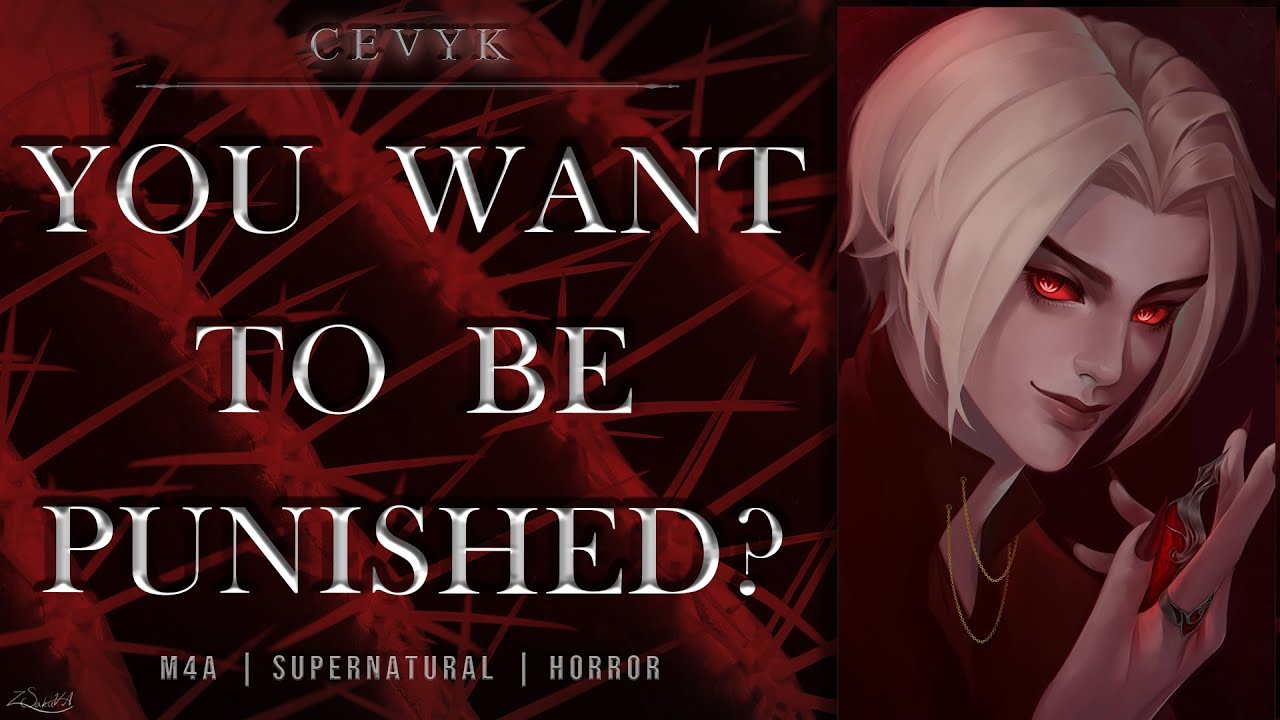 28 October, 2023
25,418 views
Chained & Pinned By A Demon
You Want to be Punished?
You remain in Sheti Makh, the Lower Ring under the ownership of Cevyk, but tonight, he decides to lessen your punishment.
---
Cevyk has Listener suspended by chains and is flaying Listener. He then makes the skin grow back when he kisses them. After letting them down, he moves them onto a bed, and ties them to the bed with silk restraints. Cevyk then proceeds to bathe them with a cloth and not boiling water.
Torture from a few weeks ago was changing the floor into boiling water – Listener is able to last 23 minutes before needing to stand on a pedestal.
Listener has been left by themself in their room for a decade. The first few years were spend in absolute isolation. By year three, Cevyk left a toolbox for Listener, which they used on themself instead of trying to escape the room.
Demon Language 101
Sheti Makh: The Infernal, commonly known as Hell
Shetijhi Makh: the Lower Ring [of the Infernal]
Zeue: Ruler of Sheti Makh; Cevyk's "Father"
Iqsus: Owned soul; Listener's title
Dukha: Owner [of a soul that is owned]; Cevyk's title
Lore
Cevyk is able to see the Listener's dreams/nightmares.
Food is unnecessary for a soul, but Cevyk provides Listener with it to make them remember what it was like to be alive.
There are a total of 6 Houses in the Shetiji Makh:

Uv'dahr Ajhem: Cevyk's House, House of Uv'dahr
Nezhnahr Ajhem: House of Nazhnahr
Lohr
Zurtahr

Unknown how many Houses are in the other rings
Listener's Backstory
The man to left Listener for dead was a Lover, someone who groomed Listener and discarded them when they became unnecessary.